Last weekend my wife (Julie, KN6AOC) and I tried transmitter hunting (also known as amateur radio direction finding or ARDF) and antenna building for the first time. The Fullerton Amateur Radio Club setup the event and had mentors available for us.
We began our day with an antenna building session led by Marvin Johnston, KE6HTS. In just under an hour we had our very own Tape Measure Beam antenna designed by Joe Leggio, WB2HOL with a 4 Khz offset attenuator designed by Joe Moell, K0OV.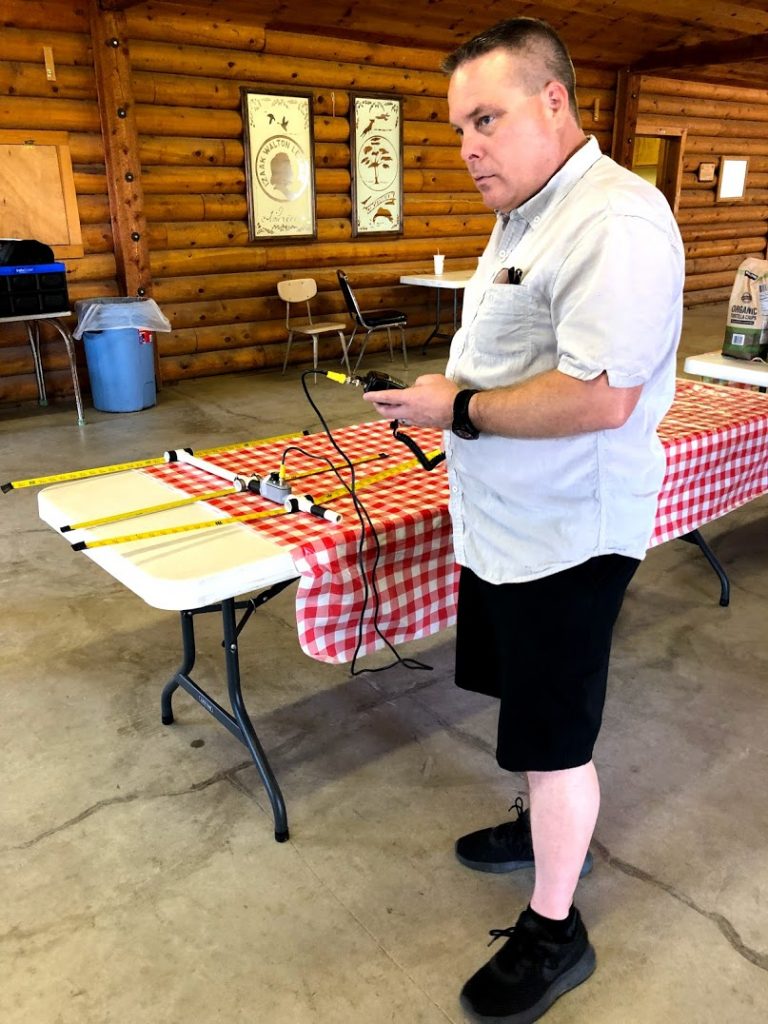 Learning How to Use the Antenna and Attenuator
Marvin helped us with the first of three beginner level transmitter hunts. We found the 2nd transmitter on our own.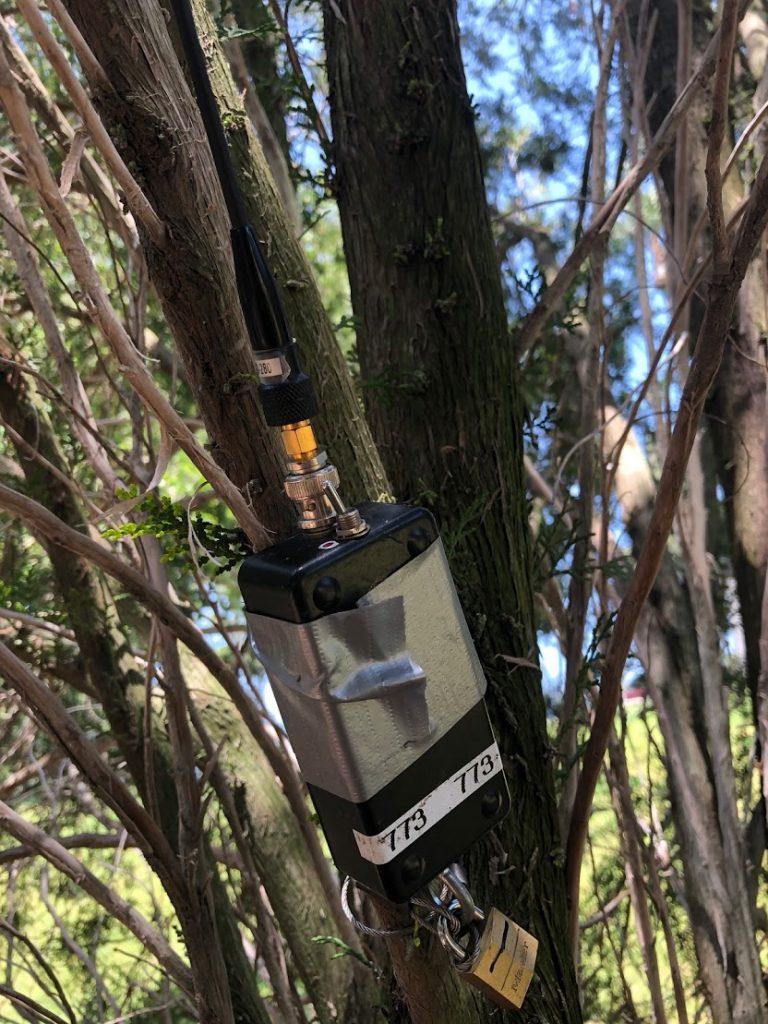 The 3rd transmitter had become impossible for us to find. With the help of another mentor on-site, we discovered that one of the solder joints had come loose and therefore there was no attentuation. A quick fix later and a lesson learned, we were then able to find the 3rd transmitter. Along the way were learned another technique to help us with future hunts: triangulation.
We look forward to joining future transmitter (aka "fox") hunts in the future now that we've learned the basics of the hobby. If you want to learn about how this is done and to find future events, visit http://www.homingin.com/.