A few weeks ago I bought the Yaesu FT3DR and the SC-39 Wires-X interface cable kit. Wires-X makes it possible for me to talk to other Ham operators all around the world while I'm at my home where the path to nearby repeaters is obstructed by hills all around. By itself, this has been a blessing to be able to talk to people outside Orange County, checking in on the current state of affairs as we all weather this COVID-19 pandemic. I've also experimented with taking my home setup mobile in a previous article, "Fully Mobile Digital Ham Radio with Wires X".
When I'm outside in range of a Wires-X repeater, all I need is the radio itself and when I'm inside at the computer, all is fine as well but what about when I want to take a walk around outside nearby my home? In my search to connect the last few hundred yards, I discovered the ZUM Spot USB, sold by Ham Radio Outlet. I figured this would be a cheaper alternative to buying a whole other radio and using that as the base station. Essentially, the Zum Spot is a miniature "repeater" that you use to connect to your computer, which in turn is connected to the Internet and the Fusion, DMR and D-Star networks. Below I'll describe the pros and cons of this setup.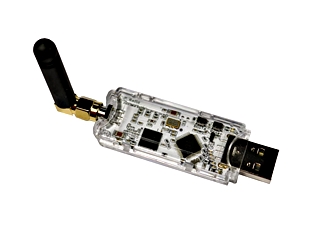 Pros
It's cheap ($109)
You don't have to build anything. It works right out of the box with a simple software setup. Just plug and play!
It will work on a Windows, Linux or a Mac while using Crossover.
It's multi-mode for DMR, D-Star and C4FM / Fusion.
The software that connects this to the Internet, BlueDV is free and simple to use.
The RF range is pretty good. I tested a few blocks away with no issues.
The sound is the same perfect digital quality you expect from any digital C4FM / Fusion radio.
The "Lastheard" functionality of BlueDV is much better than the Wires-X software. There's no more need to write down call signs just to keep track of of who you're hearing!
You don't need a Wires-X NODE to operate.
Unlike other networks like Zello, a ham operator license is required. You'll understand why this is a PRO when you become licensed.
If you have a separate DMR or D-Star radio, they'll also work with the same setup.
You'll gain access to hundreds of Fusion talk groups that you won't find in the Wires-X network.
Cons
If you have a Yaesu radio, you won't be able to use DMR or D-Dstar.
You need to have a computer connected to the Internet to use it.
Somewhat limited RF range. Don't expect to go miles with this. In my experience it worked well up to a few blocks away. I've heard of people putting external antennas on these, but that's not recommended. Someone could maliciously overpower the transceiver with incoming signals.
You don't get access to the Wires-X network. Some nodes you'll find on Wires-X can be found on YSF reflectors, but not all.
You can't connect to a Wires-X node.
There's no squelch code or any other privacy feature, meaning somebody could easily monitor your conversation.
You need to have a ham license (at least technician) to use this network.
BlueDV Console