If you were lucky enough to pick up the Evolve Maestro III from Microcenter for $60 (currently sold out), you may be wondering if it can be used for ham radio digital operations. Yes, it can. And the battery life is outstanding. Here's a recent video of me using it in the truck to operate VARA HF. It also works great for WSTJ-X for other modes like FT8.
You may also be wondering, can I power this up with 12 volts? Yes, you can. I like Anderson power poles, so with a couple parts I can keep this powered up along with all my other radio equipment.
From Amazon: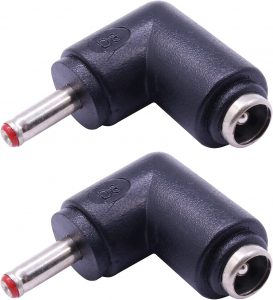 2Pcs DC Power Connector Adapter 90 Degree Angle 3.5mm x 1.35mm Male Plug to 5.5mm x 2.1mm Female Jack Coupler Converter (L Type 3.5 x 1.35mm Red)
https://www.amazon.com/gp/product/B08YWS89VH/ref=ppx_yo_dt_b_asin_title_o09_s00?ie=UTF8&psc=1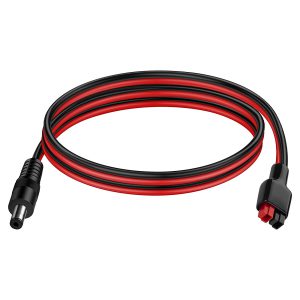 iGreely 5.5mm x 2.1mm DC Male Power Plug Cable for Portable Generator 14 AWG Wire 3.3ft/1m (Male)
https://www.amazon.com/gp/product/B07TD4TQXG/ref=ppx_yo_dt_b_asin_title_o02_s00?ie=UTF8&th=1
You don't need much battery capacity to keep this alive for many hours. It's rated to last 8 hours, although in practice I've found that four hours of continuous use is a more realistic. A 12aH Bioenno battery pack would give you plenty of juice for an all-nighter and if combined with a 60 watt solar panel and a charge controller, you could go on forever.
The battery inside the laptop is a 5500 maH @ 7.2v. If you ever need to replace that battery, you can find it here: https://battery-store.eu/search.php?category_id=100&keywords=1008066