My wife Julie (KN6AOC) and I did our first summits on the air activation over the weekend at Strawberry Peak W6/CT-086 in the Twin Peaks area between Lake Gregory and Lake Arrowhead. I logged 23 contacts and Julie got 17. I also made my first summit to summit contact with K1BAA who was working the Table Mountain W6/CT-067 summit near Wrightwood some 23 miles away. And for a bonus, I sent a WinLink message to Cerritos American Red Cross station KK6SMD-10, about 50 miles away. My longest contact of the day was 100 miles away with station KI6YLQ in Ridgecrest. The majority of our contacts were in the 50-75 mile range.
Our equipment included:
A Kenwood TM-741A dual band VHF/UHF radio running at 50 watts
A copper J-pole antenna (which I used for my contacts)
An Ed Fong DBJ-2 (which worked better than the copper J-Pole)
A 55 aH AGM battery
A SignaLink TNC
A laptop
A Surecom SW-102S power and SWR meter
Julie working her first SOTA activation:
Me working WinLink:
Below is an interactive map of our contacts. The blue ring is 20 miles, orange is 50 miles and the red is 100 miles. Click the square icon at the top right to expand the map.
The WinLink station was about 50 miles away in Cerritos: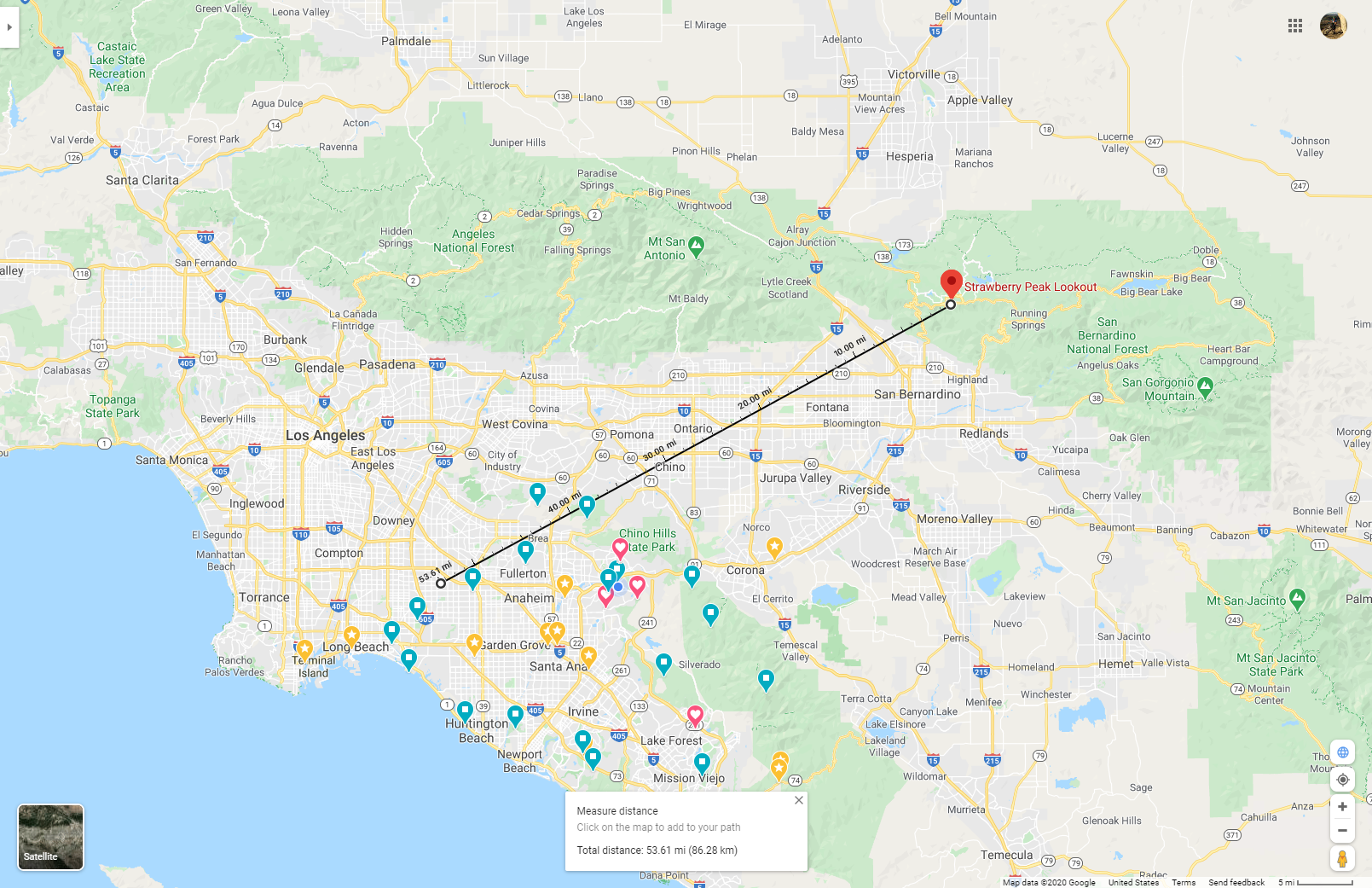 Some photos of the summit: