Belmont Park is located on the corner of Somerset Street and Via Escola in Orange, California. It is open from 5AM to 11PM. There are a few street parking spots.
This park could be used as a strategic point-to-point relay between this area and Coastal Peak Park in Newport Beach, California 15 miles due south.

This spot is also a good simplex relay station for other stations located in Orange, Tustin, Santa Ana, Fountain Valley, Costa Mesa, Huntington Beach, Newport Beach and Irvine. Below is a map of the line of sight coverage from Belmont Park. The actual coverage may be greater.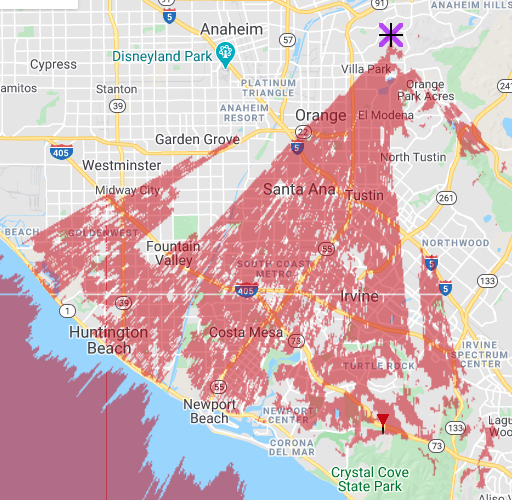 Unfortunately, a higher access point just outside the park boundaries is gated off with posted no trespassing signs. If the public had access to that point, the simplex coverage would be nearly doubled as shown below. Access to that private property is controlled by the Terraces at Belmont Association.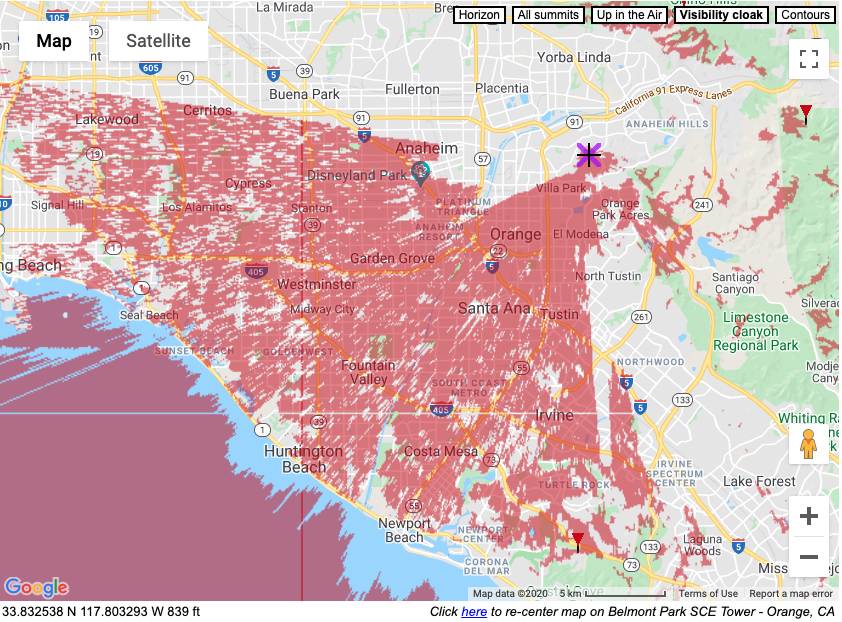 Below are images of the line of sight views from Belmont Park. Click the images to see them in full size.